" Alpha Matriculation Higher Secondary School expects its staff and students to be shining examples of love and service which mould them into good and responsible citizens of the country to develop a healthy sense of independence and self – confidence to climb the ladder of success.
Our school prepares the students to understand, contribute to, and succeed in a rapidly changing society, thus making the world a better and more just place. We will ensure that our students develop a sound education which is essential for their success and leadership in the emerging creative economy. We will also lead in generating practical and theoretical knowledge that enables students to better understand our world and improve conditions for local and global communities.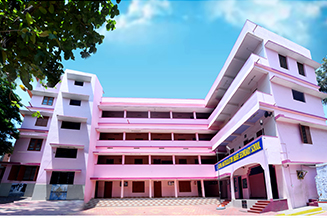 "ALPHA MATRICULATION HIGHER SECONDARY SCHOOL" is at the service of the Nation at large and of Nagercoil in particular, rising above the differences of caste, creed and colors. The school endeavours to impart sound education to children, inculcate the habits of discipline and virtue and promote academic excellence.